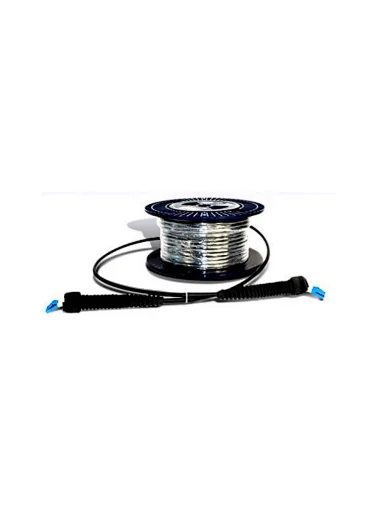 NSN boot dulex LC Fiber Optic Jumper
NSN boot dulex LC Fiber Optic Jumper
2.For connection between distribution box and RRH.
3.Deployment in Remote Radio Head cell tower applications.
1.Easily add/install jumper cables for a future expansion.
2.Low insertion loss and added loss.
4.Flexibility with small bending radius and excellent cable routing properties.
5.End-face geometry and quality superior than IEC and Telcordia standards.
6.The material in the jumpel cable are all-weather and UV-resistant.
7.IP67 water and dust protection.
8.Mechanical performance: IEC 61754-20 standard.
9.RoHS and REACH materials compliant.